Windows - Stage 5 - Uninstallation
There are four stages in Windows Installation:
---
On this page, you'll learn:
How to uninstall.

How to remove configuration settings manually.
Windows - Part 4 - Uninstallation
There are two ways to uninstall StoryServer.
From Installation

From Control Panel, Uninstall.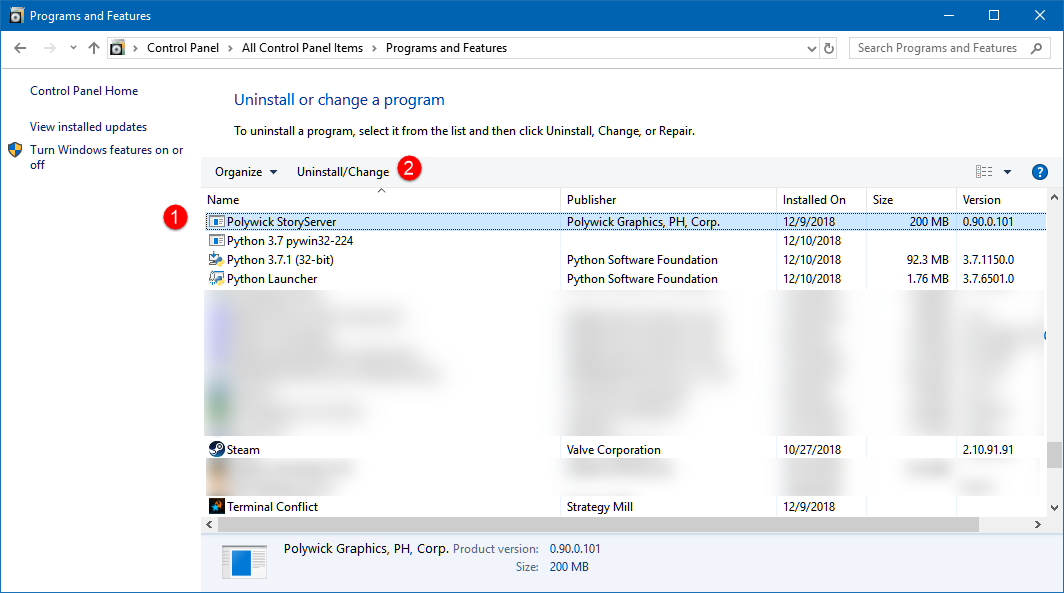 Figure 1. Uninstall
StoryServer Entry.

Uninstall or Change

From StoryServer Configuration, Diagnostic and Uninstall Wizard.
Follow the on-screen instructions to un-install.