Search Engines
On this page, you'll learn:
How to add, edit or delete a search engine entry.
When you select an item, you can go to Menu item - View > Search Engines > Search Engine 99 to cause the selected text to execute as a parameter to a link or URL to browser.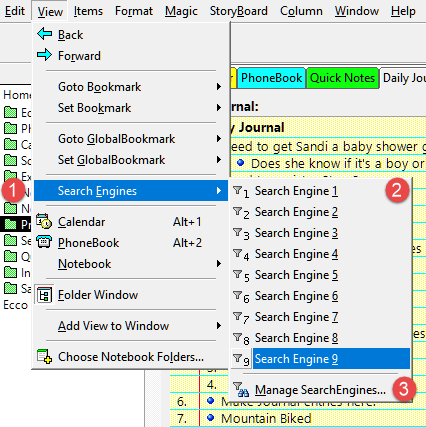 Figure 1. Search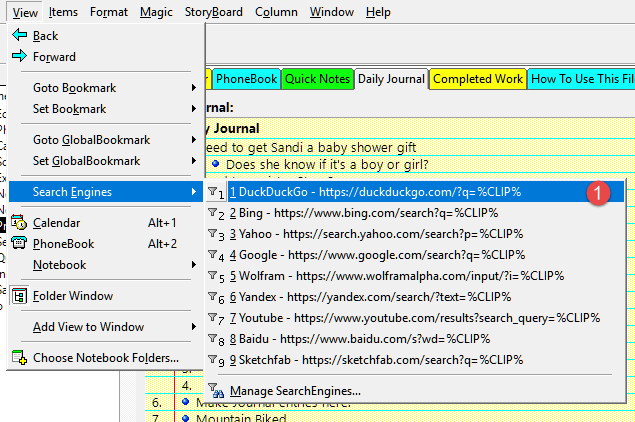 Figure 2. Search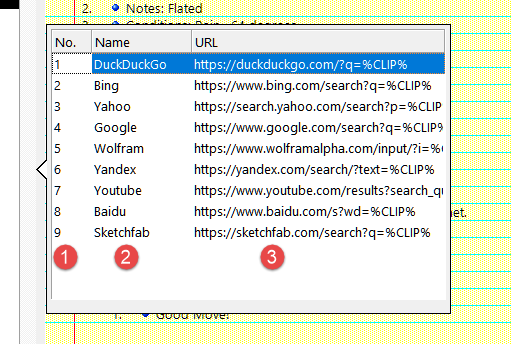 Figure 3. Search
This is a stub entry and will be filled soon.