Notepad Area
On this page, you'll learn:
Tasks you can do within a notepad.
Notepad Views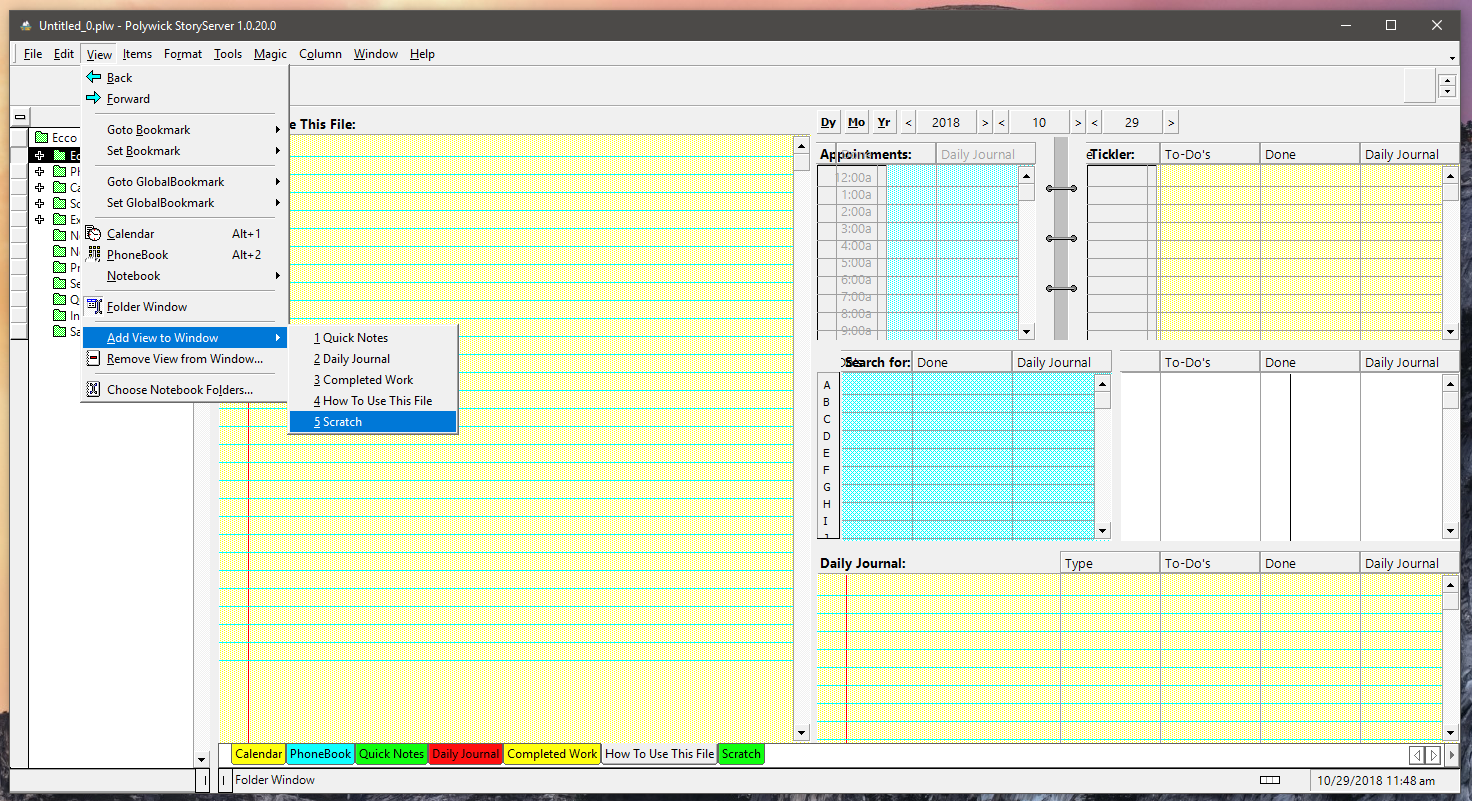 Figure 1. Add View
graph TD A-->F F-->B B-->E E-->D D-->C C-->G A[Disk Data] F[Auto-Assign Rules - per folder*] B[Magic > Filter OR Magic > Decision Filter*] D[Huddle > Hoist / De-hoist*] C[Item > Show Levels] E[Magic > Sort] G[Render to screen]
This is a stub entry and will be filled soon.