About
On this page, you'll learn:
The purpose of About dialog box.

Vendor and address contact information.
Vendor contact information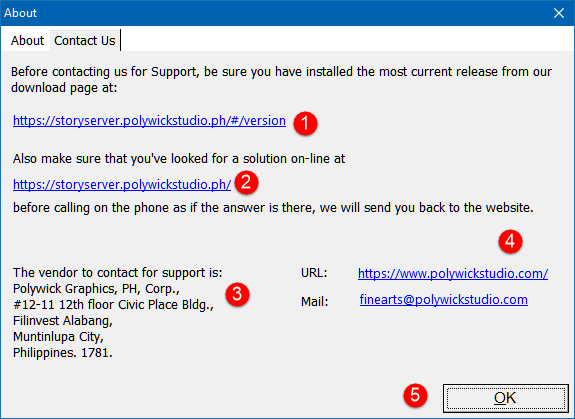 Figure 2. Help > About, Tab 2
How to check latest version on-line.

Link to this website.

Address, if you need to contact us off-line.

email to use to contact us.