MyPhoneExplorer
MyPhoneExplorer is installed.
On this page you'll learn:
What is MyPhoneExplorer

How StoryServer integrates with MyPhoneExplorer

What steps you can take to solve common-problems that may occur with StoryServer.
How do I use MyPhoneExplorer with StoryServer?
MyPhoneExplorer is a free utility to sync Phones. Download.
| | |
| --- | --- |
| | MyPhoneExplorer integration will not work if Dolphin is disabled. To enable see: Dolphin. After enabling Dolphin, start MyPhoneExplorer. |
You should be able to select "*.plw files" from EccoPro Databases.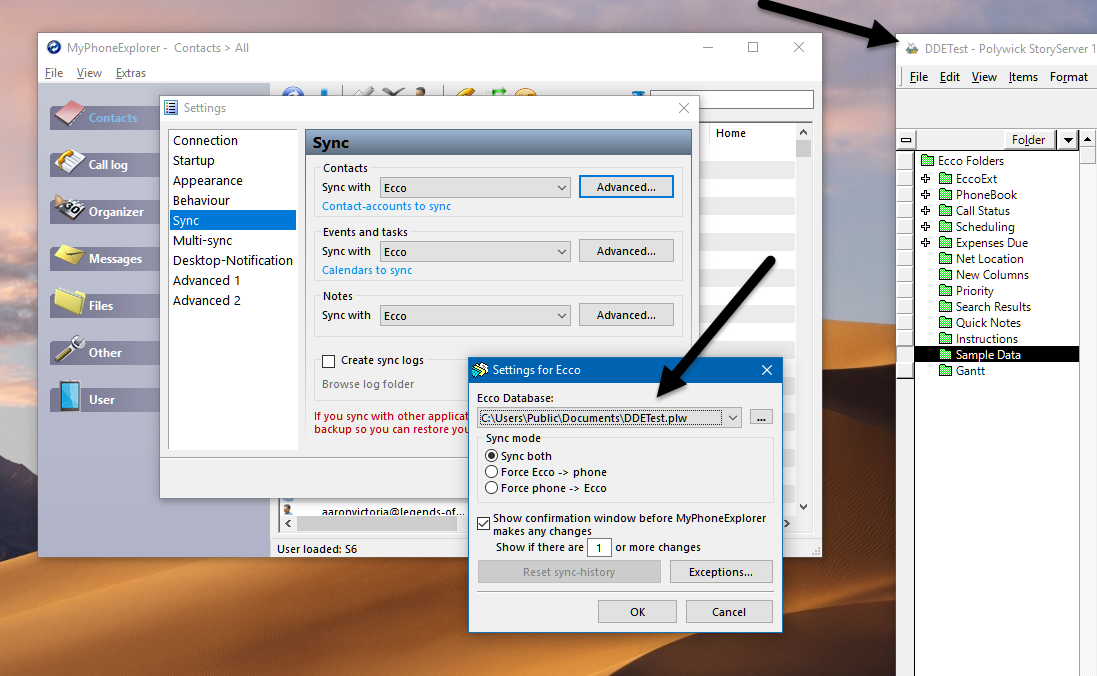 Figure 1. MyPhoneExplorer - Configure Contacts
When you select "Notes, Advanced" you should be able to select Folders from StoryServer.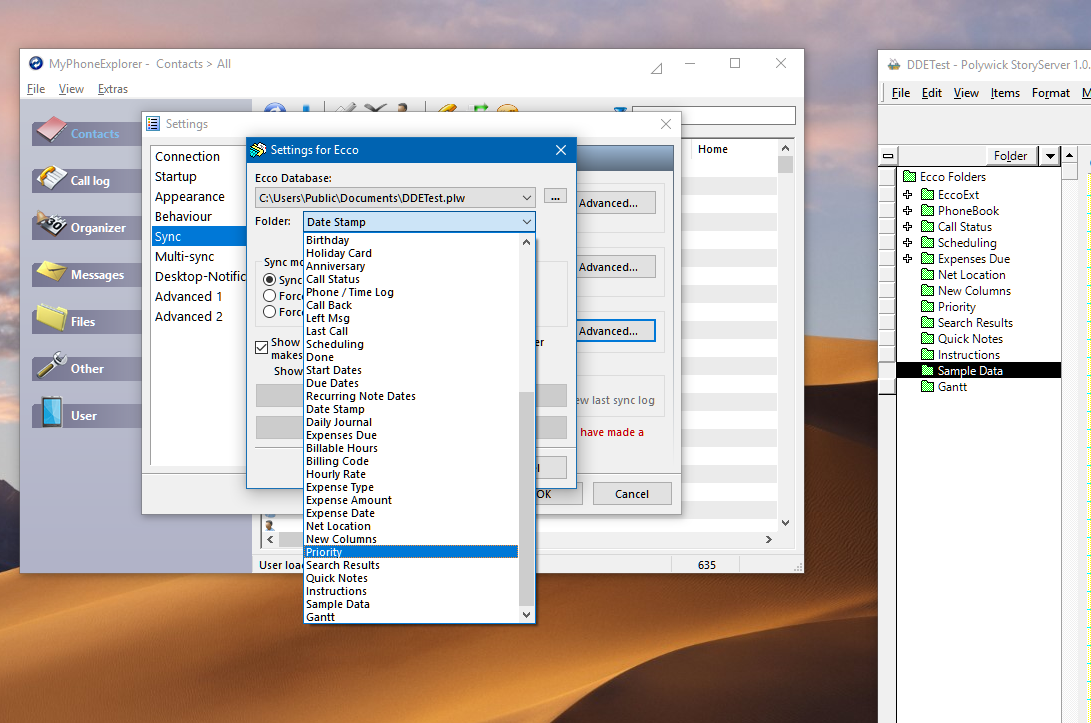 Figure 2. MyPhoneExplorer - Configure Notes
Sync your phone. Telephone Contacts, Events and Tasks and Notes fromyour phone will populate into StoryServer.
Successful Sync Example
Logdatei MyPhoneExplorer
Programmversion: 1.8.11
.
17:59:27.57       Windows Version=10.0
17:59:27.57       Setting Port: 999
17:59:27.57       Setting Baud: 115200
17:59:27.57       Avaiable Ports: COM0=;
17:59:27.58       Main Load frmSplash
17:59:27.59       Load frmSplash...
17:59:27.60       Show splash...
.
17:59:42.95       fSyncContactSettings_Activate
17:59:42.95       Ecco InitApplication...
17:59:42.98       DDE Connect: 16777344, 49153, 49153
17:59:42.99       DDE Connect sucessfully
17:59:43.00       InitApplication (cEcco) successfully,
    EccoPath=C:\Users\Public\PolywickStoryServerSRC\ecco32.exe Version=2.8.0
17:59:47.61       DDE Connect: 100663424, 49153, 49153
17:59:47.62       DDE Connect sucessfully
Unsuccessful Sync Example
Logdatei MyPhoneExplorer
Programmversion: 1.8.11
.
14:09:33.45       Windows Version=10.0
14:09:33.45       Setting Port: 999
14:09:33.45       Setting Baud: 115200
14:09:33.45       Avaiable Ports: COM0=;
14:09:33.45       Main Load frmSplash
14:09:33.47       Load frmSplash...
14:09:33.47       Show splash...
.
14:09:47.90       fSyncContactSettings_Activate
14:09:47.91       Ecco InitApplication...
14:09:47.92       Launch Ecco...
14:09:49.46       DDE Connect: 16777344, 49153, 49153
14:09:49.49       DDE Error: 400A
14:09:49.49       EccoRequest failed, Returncode=-3
14:09:50.48       DDE Connect: 16777344, 49154, 49154
14:09:50.51       DDE Error: 400A
14:09:50.51       EccoRequest failed, Returncode=-3
14:09:50.51       GetProcessIntegrityLevel for MyPhoneExplorer: 2 (8192)
14:09:50.51       GetProcessIntegrityLevel for PID 32604: 2 (8192)**
14:09:54.40       Device driver info:
14:09:54.40       Devices with ADB Interface:
14:09:54.42       ADB Devices:
MyPhoneExplorer issues
I get 'GetProcessIntegrityLevel' error in MyPhoneExplorer
GetProcessIntegrityLevel for MyPhoneExplorer: 2 (8192)

GetProcessIntegrityLevel for PID 32604: 3 (8192)
Please ensure both MyPhoneUser and StoryServer are in the started in both User and Not Administrator -
| Started with…​ | Comments |
| --- | --- |
| StoryServer started with Administrator Rights, MyPhoneExplorer started with Administrator Rights | No issues |
| StoryServer started without Administrator Rights, MyPhoneExplorer started without Administrator Rights | No issues |
| StoryServer started with Administrator Rights, MyPhoneExplorer started without Administrator Rights | DDE Error |
| StoryServer started without Administrator Rights, MyPhoneExplorer started with Administrator Rights | DDE Error |